We are delighted to welcome you as a student of the Frankford International Ltd. We hope that you will enjoy your time studying in Frankford International Ltd and that you find it a challenging and rewarding experience.We aim to deliver a high quality learning experience, and give you the opportunity to become business-minded graduates who will be fitted to the requirements of a dynamic and demanding industry.
During your studies within the College, you will develop both academic and practical skills in the area you have chosen to study. Our student placements in industry and our influential national and international business connections will provide you with a breadth of experience and knowledge, and an immersion in the exciting context of industry and business.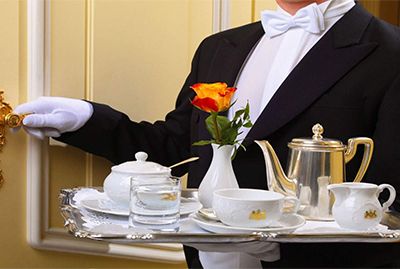 RESIDENTIAL BUILDINGS PROJECTS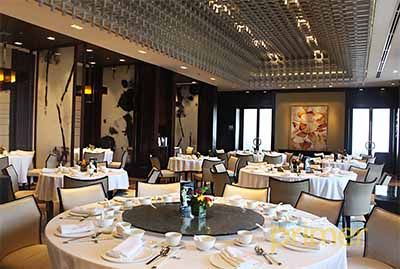 RESIDENTIAL BUILDINGS PROJECTS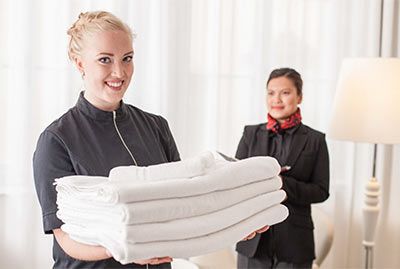 RESIDENTIAL BUILDINGS PROJECTS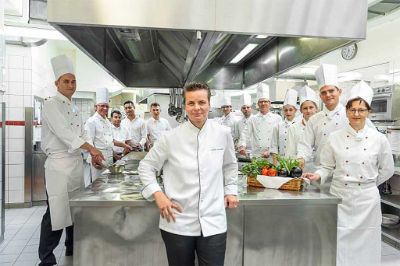 RESIDENTIAL BUILDINGS PROJECTS
Is to prepare our students to be job-ready graduates with highly valued industry skills, which include: 
Passion for learning 

Critical and creative thinking 

Teamwork skills and leadership 

Real world experience 

Entrepreneurial mindset 
Is a career in Hospitality and Tourism in your future? 
Hospitality and tourism is one of the world's largest, most diverse and most dynamic industries. It is vast, offering a broad variety and high number of jobs across the globe. In fact, according to the World Travel and Tourism Council, hospitality and tourism employs more than 235 million people worldwide. Career prospects in the industry remain strong. Year after year, hospitality and tourism is among the fastest-growing industries in the world. 
DGITO, is India's leading educational institution when it comes to preparing students for management careers in the global Hotel and Hospitality Industry. At our Bangkok campus, we offer The International Hotel Management Program with a Dual Award Program with Frankford International Ltd Sevenstar Certification and Bharathiar University – the No.2 University in India. The program follows the curriculum and standards of Aimfill International Hotel Management School and Bharathiar University. Students can choose to study and do an internship in Dubai. Once graduated, students will receive;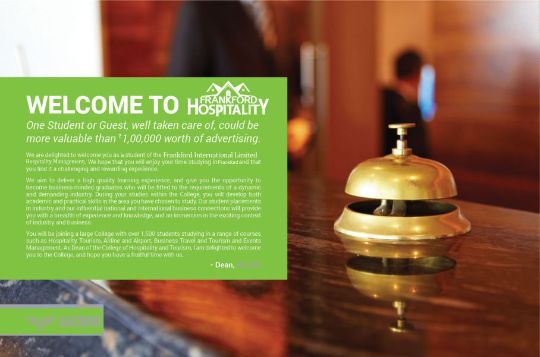 Quality results with us
The college was established in the year 2015. The college aims to provide quality education to aspirants to be future managers in the hospitality industry. The institute seeks to provide technical and managerial skills to students to help them excel in their careers. Frankford provides the best possible courses for getting best quality Hotel Management career. The Institute aims to provide sufficient academic knowledge for a student to able to meet the standards required by the industry. The student must possess a healthy disposition in life, a reasoning mind and an altitude of service. He/she should be friendly, disciplined and responsible. The goal is to eventually transform this into a Premier Institute for hospitality education.